Establishing the Pipeline For Optics Talent
SEMATECH Connections Mean Opportunity
APOMA General Meeting in San Francisco
QED Announces New Service




CEO Series Continues
RRPC Pennwell Webinar Series
Conferences and Events
Contact RRPC

SEMATECH Means Opportunity
Regional optics, photonics and imaging companies have been trying to reach out to Albany Nanotech since the school's inception. To date, UA staff have been unwilling to host meetings of a technical nature with RRPC / New York Photonics members under our own auspices, and have encouraged companies to participate in technology fairs held in the Albany Nanotech atrium that have led nowhere.  This has been frustrating. But things are changing.... LEARN MORE

RRPC Pennwell Webinar Series
Generate Substantial Lead Numbers and Support The Cluster At The Same Time
The RRPC is charged with creating global recognition for Rochester and its member companies. In response to our members' interest in exploring new, quantifiable ways to increase leads, the RRPC has partnered with Pennwell to create the RRPC Webinar Series.
Monthly webinars will be promoted by Pennwell across media outlets like Laser Focus World, OptoIQ, BioOptics World and its associated newsletters and promotional vehicles... Download The PDF to Learn More
Importance of Rare Earth Elements in Optical Production
APOMA General Meeting at Photonics West
Ballroom A - Intercontinental Hotel
8:30 - 10:00 AM, Wednesday, 25 January, 2012



Rare earth elements (REEs) are a group of 17 elements that have valuable uses in optics, energy and military equipment. REEs gained global attention when prices began to rise in 2009, a trend that continued into 2011. During this two-year period, a debate began between those calling for the U.S. government to try to curb the prices' rise by ensuring supply and those arguing that market supply and demand should be allowed to work unimpeded... READ MORE
New Optics Service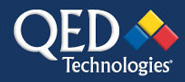 QED Technologies Introduces New Service Offering – QED Optics
QED Technologies, pioneer and exclusive provider of Magnetorheological Finishing (MRF®) polishing and Subaperture Stitching Interferometry (SSI®) metrology platforms for the precision optics industry, announced the introduction of a new service: QED Optics... READ MORE
Focus on Sales. Optics CEO Meetings Continue
Are You Winning As Much As You Could Be?
The RRPC and Worldleaders continue their monthly series for CEO members that are interested in enabling their organizations to win more sales. Mark your calendars for the first Thursdays of the month beginiing Thursday, January 5th, 3:00 - 5:00 PM ... READ MORE

Your End-Of-Year Donations Can Help Us Continue Our Work
Government Support For The Cluster Activities Simply Does Not Exist
Applications and requests for support of our education initiatives, for our portion of the New York State regional economic development competition, for industry promotion, and for other cluster activities does not exist. Optics and Photonics are not even listed as a strategic industry on the Empire State Development website. We operate on your contributions alone... READ MORE
The 2012.1 SBIR Solicitation is now open for proposal submissionsRegional House Small Business Committee Chairman Sam Graves (R-MO) and House Science, Space and Technology Committee Chairman Ralph Hall (R-TX) announced that a deal to reauthorize the SBIR/STTR program, which was set to expire on December 16th, has been agreed upon. Legislation to reauthorize the program will be included as an Amendment to the National Defense Authorization Act (NDAA). READ MORE

Events

SPIE Photonics West
21 - 26 January 2012
San Francisco, California, USA

SPIE Defense, Security & Sensing
23 - 27 April, 2012
Baltimore, Maryland, USA

CLEO 2012
6 -12 May, 2012
San Jose, California, USA

Optatec
22 - 25 May, 2012
Frankfurt, Germany

Optics & Photonics
12 - 16 August, 2012
San Diego, California, USA

Frontiers In Optics
14 - 18 October
Rochester, New York, USA
Contact RRPC
How does one acquire the coveted RRPC Newsletter Cub Reporter Badge?
Contact us with industry news and be the first in your office to wear one (or hide it in your desk). New York Photonics and the Rochester Regional Photonics Cluster are active and growing collaborative organizations. Efforts are under way on joint training events, workforce development, collaborative advertising opportunities, and the development of our website to further facillitate business development.
Join us! There are advantages to working together, and we are interested in working with you. Send an email to us at membership@rrpc-ny.org. To subscribe, to unsubscribe, to submit a news item or upcoming event, to suggest a feature or column, or to offer feedback, contact Tom Battley at 585.329.4029.
Copyright 2011, Rochester Regional Photonics Cluster, Inc.

New York Photonics and The Rochester Regional Photonics Cluster (RRPC) are not-for-profit organizations founded to promote and enhance the New York State photonics, optics and imaging industry by fostering the cooperation of business, academia and government.