Rochester
CVI Laser agrees to buy Melles Griot
Melles Griot announced to suppliers on May 2nd that that an agreement had been reached between Barloworld, which has owned the

company since 1988, and CVI Laser LLC, a maker of optical components and assemblies based in Albuquerque. Terms of the deal were not disclosed.
Melles Griot manufactures optical systems, lasers and other photonics devices, and has three divisions: two in Carlsbad, California, and the Optics Group headquartered in Rochester, N.Y. Barloworld said it will sell Melles Griot for "a small premium over tangible net asset value." We are still waiting to see if CVI will recognize the jewel they've acquired with the Rochester Division.
CVI Laser's P.R. said, "the acquisition combines the companies' optical and laser technology with worldwide manufacturing and distribution in Asia, Europe, and North America to supply optical components, lasers and optomechanical assemblies."
CVI CEO Stuart Schoenmann said in a statement, "We are extremely excited about the opportunities this acquisition creates for our customers, employees and shareholders. The Melles Griot acquisition is a significant component of CVI's plan to expand our capabilities and manufacturing capacity to meet worldwide demand.
"CVI's overall acquisition strategy is to expand product lines, to increase manufacturing capabilities, and to address growing market opportunities. The Melles Griot acquisition will enable CVI to meet customer demand for high volume laser and optical production along with complex optics and assemblies," Schoenmann said.
"Melles Griot is eager to become a strategic part of CVI," said Blake Fennell, CEO of Melles Griot, in the same statement. "CVI has a strong worldwide brand, manufacturing, distribution network and access to capital. This is a great opportunity for the Melles Griot team to focus on photonic technologies within a company dedicated to the industry."
"CVI Melles Griot" is already being advertised on the CVI website.
Optifab Recap
Optifab 2007 featured the largest gathering of optical manufacturing equipment suppliers ever held in North America, providing buyers with a comprehensive showcase of optical manufacturing technology.
Surpassing the success of Optifab 2005, this year's meeting and exhibition welcomed over 1,850 attendees to the technical conference and 175 exhibiting companies, in addition to many courses and workshops. Exhibitors agreed that Optifab is an exceptional opportunity to meet and interact with worldwide experts from, and practitioners of, classical and advanced optical manufacturing technologies. The world's leading optical manufacturers presented their products and services in operations, machines, tools, metrology, and processes.
Mark Kleir, Kleir International LLC, was extremely happy with the turnout. "I had enough interest in the first 45 minutes to pay for the show. I've been to a lot of shows over the years and I'm amazed by the rush when Optifab opened, and this is with my booth in the back corner," Kleir enthused.
Mario Patraschkov of dopa Diamond Tools was equally pleased, stating, "We walked the Photonics West floor and picked up the brochure for Optifab. This is our very first show. We heard from some of the top guys in optical manufacturing that Optifab was for us and he was right. Our potential customers are here, including people from the optical shops walking the floor with their loupes. That is exactly who we want to see."
Some 450 exhibitors and attendees enjoyed the Tuesday night reception hosted by the Rochester Optics Community and numerous generous sponsors, and a good time was had by all.
Optifab will return to Rochester in May 2009.
Professional Recognition
New OSA Fellows Inducted
The Optical Society of America has named as fellows Nicholas P. Bigelow and Lukas Novotny.
Bigelow, the Lee A. DuBridge Professor of Physics, professor of optics, and senior scientist at the Laboratory for Laser Energetics, is an experimental leader in both spin squeezing and two-species trapping of ultra-cold atoms. His team researches in the counter-intuitive arena of using light to cool atoms. The researchers isolate small clouds of atoms from the surrounding environment in a chamber that maintains pressure lower than found almost anywhere else in the solar system. The team precisely cools atoms to the millionths and even billionths of a degree above absolute zero by slowing their movement and nudging the process a step further using evaporation.
Bigelow's research in spin squeezing involves an area of quantum mechanics known as entanglement. Based on ideas with roots in mathematics and noise theory, his group used light to induce the atoms in an atomic vapor to synchronize in a unique way that dramatically eliminated noise in atomic measurements, measurements such as are found in an atomic clock. More recently, Bigelow's group has been involved in creating nano-sized versions of his atomic wave experiments, using a nano-structured silicon wafer dubbed "the atom chip."
Novotny, professor of optics and physics, professor of biomedical engineering, and scientist at the Laboratory for Laser Energetics, was recognized for pioneering contributions to the field of nano-scale spectroscopy. His team explores how antenna theory works at optical frequencies, frequencies where metals behave as strongly coupled plasmas. The team fabricates optical antennas that concentrate and redirect light, working in the unexplained territory between microscopic and macroscopic. Optical antennas are able to strongly concentrate light, thereby creating nanoscale light sources for optical microscopy. By guiding these light sources over the surface of an object, Novotny's team is able to achieve unprecedented optical resolution and see ultrasmall details such as single molecules and defects in carbon nanotubes.

Novotny's ongoing research focuses in part on finding the sweet spot where an optical antenna is close enough to a molecule to attract its energy, but not so close that the energy is completely absorbed.
Bigelow is active in the Rochester Quantum Information Center, the University of Rochester's Materials Science Program, and the Rochester Theory Center for Optical Science and Engineering.
Novotny is head of the Center for Nanoscale Subsurface Spectroscopy and Tomography, and is the author of Principles of Nano-Optics, published by Cambridge University Press.
MD&M East
To Walk It, To Show, or Not Even Go?
It's time again for the Medical Design & Manufacturing (MD&M) Conference in the Javits center in New York City. Said to be the largest in the world, for some this show is key to finding users for optics, electronics, mechanical sub-assemblies, and other components integrated into medical devices of all types.
MD&M, both West Coast and East Coast versions, is promoted on a major scale. The result is that the exhibitions have grown to include everything from interferometers to polymer lenses to plastic spoons. Hey, hospitals use plastic eating utensils, that makes them medical designs, right?
Still, though some small Optics and Photonics and Imaging companies have grown discouraged with the size and the subsequent dilution of focus at MD&M, others have managed to find pay dirt. New York Photonics members may find the show extremely useful because both exhibitors and attendees can be potential customers.
RRPC members such as Lumetrics, New Scale Technologies, and others are participating in this year's exhibit. Lumetrics uses the MD&M east and west coast conferences as two of their prime exhibits for reaching customers.
"We find this the ideal hunting ground for customers. We can bring vendors over that we find by walking the isles and we can demonstrate our capabilities to the end users who visit the show," says Steve Heveron-Smith, VP of Sales at Lumetrics. "The key is that we've gotten new customers each time we've done this show."
"Even though not exhibiting, New York Photonics members can easily and inexpensively get to the show for a day to walk the aisles and get potential customer names and contact info." suggests Heveron-Smith. "Many of the exhibitors bring their engineers down to the show with them to scout other vendors. You can always get the right contact names from whomever is staffing the booth."
Check out the link to the MD&M site, and see if it's right for you.
Events
Photonics North (co-located with Education and Training in Optics & Photonics)
3 -7 June 2007
Ottowa, Ontario, Canada
Conference (Photonics North)
Conference (Education & Training)
Ninth Rochester Conference on Coherence and Quantum Optics (CQO-9)
June 10 – 13, 2007
University of Rochester
Rochester, New York
Conference
International Conference on Quantum Information (ICQI)
June 13 -15, 2007
University of Rochester
Rochester, New York
Conference
MD&M East
12 -14 June, 2007
Jacob K. Javitz Convention Center
New York, New York USA
Exhibition
46th Annual Summer Course Series
University of Rochester Institute of Optics
18-29 June 2007
Rochester, New York USA
Program
7th annual WNY Optics Photonics Golf Tournament
to benefit The Golisano Children's

Hospital at Strong
19 July, 2007
Registration / Sponsorship
Frontiers in Optics 2007
16 - 20 September, 2007
San Jose, California
Conference
Photonics West2008
19 - 24 January, 2008
San Jose, California
Conference
OFC/NFOEC 2008
February 24-28, 2008
San Diego Convention Center
Conference
Optatec 2008
17 - 20 June, 2008
Frankfurt, Germany
Conference
Regional Business Start-ups
Wakonda Scores
RRPC Member, Wakonda Technologies, a Wild Card entry in the Golden Horseshoe Business Challenge, was declared the winner, a distinction that includes the $100,000 top prize. The company's business plan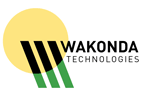 was judged the strongest by a panel of experts during the final judging held at Casa Larga Vineyards on May 31st. Contest entrants were from four cities in Western New York and Ontario, Canada: Rochester, Buffalo and Ithaca in Western New York, and the region of Waterloo, Ontario.
Wakonda has developed a new substrate material that allows the production of the world's highest efficiency solar cells at a fraction of their current cost.
Founded summer, 2005 (and covered here last year), by Les Fritzmeier, Wakonda combines advances in robust manufacturing processes for specialized electric power applications with the highest efficiency solar cells available to provide a disruptive, low cost renewable energy solution. Wakonda is addressing a $4.5 billion segment of the global photovoltaic market that is growing at over 30% per year.
Fritzmeier, who first came to Rochester for a stint as Business Development Director at the Infotonics Technology Center, has 22 years of successful business development and product commercialization experience, including twelve years in aerospace power systems and seven years as director of a successful major ($8 million annual) electric power industry product development effort. Les holds 21 U.S. Patents, 16 with direct relevance to Wakonda's portfolio.
Solar cells based on III-V materials such as GaAs exhibit efficiencies of over 30%. This compares to the commercial state of the art of 15-20% for silicon and 5-10% for thin film cells. Unfortunately, the high efficiency of GaAs cells comes at very high cost due primarily to the small, expensive, fragile, single-crystal Ge wafers used in their production. The wafer represents 1/3 of the cost of a GaAs cell and its small size severely limits the total cell area that can be produced in a process cycle.
Wakonda has developed a "virtual single crystal" substrate to replace the Ge wafers. The VSC is a low-cost, flexible metal foil that is engineered to support an epitaxial Ge thin film surface that is nearly a single crystal. The flexible foil reduces raw materials costs 100X and will allow the production of high efficiency GaAs cells using high volume roll-to-roll processes similar to those used for the low efficiency thin film cells. The flexibility of the substrate will also allow the integration of the solar cells into conventional building materials like shingles and awnings.
The patent-pending technology is based on the combined 40 years of experience of Wakonda's founders, Les Fritzemeier and Ryne Raffaelle in the development and commercialization of advanced materials for power systems. Wakonda's team has demonstrated laboratory prototype cells with 15% efficiency and is now working under government contract to optimize materials and processes for improved performance and robust manufacturing.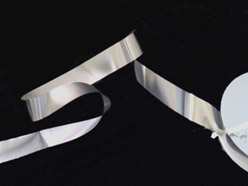 Internships
Do you need clerical help this summer?
During the past year we have run numerous articles showing companies how to establish internships, often at little or no cost to the company. Most people agree that all technical industries, including Optics, Photonics, and Imaging, will suffer increasing workforce shortages in the foreseeable and long-term future. Internships are a way to interest people in our industry, whether the intern is a teacher, a college student or a high school student.
Here is another way for Rochester regional companies to access an intern:
Do you have a project that you have been putting off? RochesterWorks can provide your business with technically trained youth interns at no cost to your company
Program Details:
160 hour internships at no cost to the business

Youth who have completed computer training and introductory business courses

Youth are available 20 hours per week for 6 weeks, beginning on or around July 2nd, 2007
What You Need To Do:
Identify a clerical project that can be completed this summer

Complete Employer Application Form

Have a commitment to mentoring our future workforce
Who the Interns Are:
Youth between the ages of 14 and 18 with core business competencies in: time management, business etiquette, listening skills, and coping effectively with diverse populations

Interns also have complete training in Microsoft applications including Word, Excel, Outlook and PowerPoint
For more information and to submit an application please contact:
Caridad Sosa-Blackwell at 258-3554 csblackwell[at]rochesterworks.org
or
Kelly Damick at 258-3552
kdamick[at]rochesterworks.org
VC Corner
Pennies From Heaven
How is Broadway connected to funding an early-stage business? The street that gave the New York Theater Industry its name does run through the heart of Wall Street, but that's not the answer. The individuals who took fliers and financed Broadway shows decades ago were known as "angels." That is the origin of the term commonly used to describe individual investors who make risky investments in start ups.
Angel investors are critical to funding many new companies. Only the most mature, established businesses can tap the public markets by selling stock or bonds. On the other side of the spectrum, start-ups that can't raise traditional venture capital or obtain bank financing must rely on other means. If the entrepreneur doesn't have the resources or desire to fund the business personally, he is likely to resort to individuals. That's where angel investing comes into play.
Angel investors may be friends or family. More commonly, they are unrelated parties with motivations that are important to identify in order to be successful raising money from them.
Angel investing is an informal financing category and hard to track, but it is estimated that over $30 billion is invested through this channel annually. The growth of the high-tech economy and proliferation of new businesses tracks closely the increase in this type of investing. Without it, many fewer companies would get off the ground.
Over time, angel investing has become more formalized and sophisticated. The number of angels has increased with the growing wealth of aging boomers. Many successful entrepreneurs become active angels after they have cashed out and start enjoying more leisure time.
As with any sales process, it is important to understand the needs and expectations of the customer in order to be successful. In this case, raising money from affluent individuals requires understanding what they want. Many angels are conversant with the venture capital process since they had been exposed to it while building their own businesses. They ask VC-type questions about management, competitive advantages, market size, and liquidity events.
Frequently, angels will also be looking for something that they can get excited about. They are not purely financially motivated like professional VCs. Oftentimes, they have achieved monetary success and are seeking the satisfaction from becoming involved with a new company where they can also contribute their wisdom and contacts, in addition to their capital.
Many angels have acquired specific technical expertise during their careers. If the new company involves a sophisticated technology, entrepreneurs are more likely to succeed with angels who have related technical knowledge. Moreover, that angel may also know other investors who may have a similar comfort level with the technology. So entrepreneurs in the optics field would increase their likelihood for success if they approach successful optics executives and entrepreneurs.
In Rochester, entrepreneurs now have a formal channel to seek start-up funding. The Rochester Angel Network, formed two years ago, consists of several dozen angels from a diversity of backgrounds. The group meets monthly to listen to one or more presentations and has already funded five companies. As a RAN member and a former venture capitalist, I believe that it is an outstanding resource for our region. Still, most angel investing in Rochester remains informal and external to the group. [Editor's note: three of the five investments made by RAN are RRPC members, and one, SmartPill, uses photonics as a diagnostic tool]
Entrepreneurs getting their businesses off the ground ought to understand the full spectrum of financing options for companies throughout their stages of development. And, "showtime" often begins with angels. And, thank God for them.
Richard A. Glaser is a financial advisor at a major securities firm. You can send him email here.
Obituary
With sadness we share the news that industry veteran, Alex Martens passed away on May 28. Alex was well-known among many cluster firms, most recently for his invaluable assistance with technology transfer projects.
Alex was born in Germany on June 27, 1923. He attended a technical university in Germany and served in the German Army during WWII. In 1948, he married his wife, Rita; they immigrated to Canada in 1952 and to the United States in 1960, where he joined Bausch & Lomb as an electronic engineer. Alex continued his studies at the University of Rochester graduating with a Masters Degree in Electrical Engineering. He was appointed Vice President of Research & Development for Bausch & Lomb and held that position until his retirement in 1983. After leaving Bausch & Lomb, he became a technology consultant and began working with NASA in 1991. Alex had numerous publications, awards and patents to his credit, and was inducted into the NASA Space Technology Hall of Fame for his exceptional skills in the transfer of space technology to earth applications.
Chris Cotton, of ASE Optics, shared this about Alex: "I have known Alex for about eight years. During this time he was instrumental in helping both ASE Optics and ASE Instruments investigate a number of technologies. Alex helped us to investigate and obtain funding to develop a high temperature probe. He has also helped us to license technology from NASA and has made introductions to other companies he has worked with who need our optical engineering expertise.
Recently Alex was helping us write patents for new products that we are developing. On the day before he passed away he was working on a new application for us. During the time I knew him I developed a high respect for Alex and grew to see him as a good friend as well as a business associate. I will miss both his joviality and his high expectations of what we are able to achieve as a team."
Contact RRPC
New York Photonics and the Rochester Regional Photonics Cluster are active and growing collaborative organizations. Efforts are under way on joint training events, workforce development, collaborative advertising opportunities, promoting the commercialization of I.P., and the development of our website to further facillitate business development.
Join us! There are advantages to working together, and we are interested in working with you. Send an email to us at membership@rrpc-ny.org.
To subscribe, to unsubscribe, to submit a news item or upcoming event, to suggest a feature or column, or to offer feedback, contact Tom Battley, at 585-329-4029.