In This Issue
ITAR & EAR (If you have to ask, you need to know)
University of Rochester Institute of Optics Summer Institute
8th Annual Golf Tournament
Lumetrics Wins SBIR Phase I Award
New Product Announcements
Conferences
Diamond Tooling for Glass Machining
Is SBIR Threatened?
Diamond Tooling Seminar
Thursday, June 26 at 3:00 PM
Sydor Optics
Daniel Patrick, President of Wrisley Diamond will give the Rochester optics community a seminar to better understand diamond tooling for glass machining. This mini-seminar is a must for companies that cut and machine glass.
The purpose of the presentation is to familiarize the audience with diamond tooling fundamentals. The presentation begins by identifying important properties of diamond tools such as bond types and tool identification. Details are provided on brazed, electroplated, metal bonded, and resin bonded tooling along with the advantages/disadvantages of each. The second half of the presentation touches on the use of diamond tooling, providing information on operating parameters and dressing vs. truing. At the end of the presentation, the audience is walked through a diamond tooling application example. Using the information learned, the instructor and audience, together, determine the correct diamond tooling for the example application.
There will be room for up to 40 attendees.
Anyone interested can email Mike Naselaris (mike|at|sydor.com)
or Dan Patrick
( dan|at|bwabrasives.com)
47th Annual Summer School Program
June 16 – June 27, 2008
The Annual two-week series of short courses are a mainstay of the regional optics community and

attract attendees from across the country. This year's offering will be a mix of a one-week course and two-and-a-half-day courses.
Topics will include:
Optimax CEO Honored
Rick Plympton, CEO of Optimax , was inducted as a Distinguished Alumni of Finger Lakes Community College (FLCC) on May 16th at an awards dinner on the campus.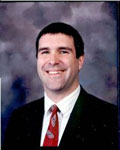 Prior to Rick's studies at the University of Rochester's Institute of Optics, he earned three associates degrees from FLCC – Business Administration, Computer Science and Engineering Science. It was the recommendation of a professor at FLCC that started Rick on his optics path.
Following his stint at FLCC, Plympton continued his education at the University of Rochester and received a B.S. degree in Optics in 1987 and an M.B.A. degree from the Simon School at the University of Rochester in 1999. HE joined Melles Griot Optical Systems in 1984 working in a variety of positions that took him from Rochester to California, Florida, Germany and England, concluding his career there as the European Technical Marketing Manager in 1995. In the autumn of 1995 he joined a small start-up called Optimax Systems, Inc. in Ontario, NY as their Vice President. Optimax has become one of America's largest optics manufacturers, employing more than 150 and growing, by providing the fastest delivery service in the world for precision optics. In 1999, with M.B.A. in hand, Rick was promoted to CEO accepting the primary roles of creating market awareness and securing market opportunities including negotiating acquisitions. As a leader, Rick emphasizes the value of education in several ways. The Optimax Scholarship Program supports students in five high schools in the region, they hire a dozen college students each summer, and he works directly with the leadership of Finger Lakes regional colleges to realign degree programs offered with current industry needs.
After spending his freshman year in college at the Florida Institute of Technology, Rick moved to Canandaigua and entered CCFL. In his words, "I had no idea what I wanted to do for a living. I knew that I loved playing games – any game, any time, but they weren't giving out degrees in game theory. Later I realized that business is a game." Rick and his wife of 10 years, Lisa, live in Rochester with their two children, Cece and Lily.
Plympton also recently became a member of the University of Arizona's College of Optical Sciences Development Board.
Plympton sits on a panel with other influential members of the academic and optics communities to build and maintain the college as a premier optical sciences education and research institute. Click Here for more information.
Cornell Center for Materials Research
Polymer Outreach Program/Green Materials Symposium was held May 20-21, 2008
Cornell's Center for Material Research (CCMR) recently put on another year of Polymer Outreach Program (POP) Symposium in Ithaca on May 20 and 21, 2008. CCMR has a program developed for industry which is set up in three levels: $15,000 summer, $30,000 half year and $60,000 full year with assigned research staff to work on industry-specified projects, access to the CCMR labs and internships. Industry attendees were companies like DuPont, Eastman Kodak, Xerox, Hercules, ELIA Life Technology, Henkel, Air Products and Motorola among others.

This is the first year that the POP Symposium was combined with the Green Materials Symposium. Major companies such as DuPont and Procter & Gamble have adopted Sustainability Goals. They have identified three areas in which to change their businesses: reduce their environmental footprint from production processes; make their materials consumption and output better environmentally by reducing toxicity and increasing biodegradability; making the workplace safer by eliminating harmful materials. These business initiatives are showing up at Cornell as industry projects as companies search for solutions, particularly with regards to petroleum-based products with their rapidly escalating costs.
Cornell faculty is working on many areas of polymer research – here are a few areas that could have significance to the optics community several years down the road: polymer textiles that can be used to improve performance and lower costs of high level filtration systems in manufacturing environments (follow US Air Products developments), biologically-based materials (made from corn or CO2, for example) that can replace more toxic materials found in typical building materials and furniture; and biological substrates that can replace petroleum-based substrates used in manufacturing.
The basic concept upon which much of the research is based is the self-assembly characteristic of biological nanomaterials. Research is looking for ways to influence the self-assembly in order to produce predictable results as well as combine sets of molecules with different functions that multitask when combined. In theory this will eventually yield substrates that are functionally complete without further manufacturing such as polishing. coating, etching and printing. Materials will become shapeable, hydrophobic, antimicrobial, optically designed and electronically active intrinsically.
Simple examples of this are already in the market place with DuPont's Sorona (corn-based polymer) which is now replacing petroleum products in carpet (as stainguard, strengthener and flex agent) or G3i's (a Rochester-based green chemical company) Greenshield product, also for the textile industry, which has a reduced flourochemical content while delivering superior water and mold resistance.
Dr. Olli Ikkala from Helsinki University of Technology has done extensive work with atomic layer deposition to make an alternative to carbon nanotubes that yield optically controlled surfaces and function as nanowire sensors. Dr. Margaret Frey at Cornell University is using electrospinning to create polymer doped fabric or film that is targeted for cell growth in tissue engineering and biohazard detection systems since it creates a strong protein binding for sensors. She sees "lab on a fiber" replacing the goal of "lab on a chip" since smart fibers would enable nanotechnology applications to occur at the level of clothing or furniture rather than in an additional object (i.e. a cell phone).
Implications for the Photonics community seem to be several years out. The directions articulated seem to indicate that wholesale changes in the overall optics community are in store ultimately. Silica will continue to be a primary building block, but fabrication and coating as we know it might be eliminated. Transitional paths to consider could be web processes, plastic molding, crystal growth processes, expansion into electro-optical arenas, and development of expertise in nanofilms. Organizational strategies might be to broaden the presence of chemistry and materials science expertise on your staff. In the meantime, look for opportunities to team with green organizations (including Cornell and RIT initiatives) to give your company exposure to new materials as they emerge.
Events and Conferences
APOMA Workshop in November, 2008
The APOMA board has approved a 2 day workshop to be held in Tucson, AZ this November 17th & 18th at the new Optical Science building at the University of Arizona. The workshop will cover a variety of topics on optical fabrication such as Scratch Dig, diamonds, testing, optical tolerances, pitch and polishing pads, presentations by optical machine builders on the latest equipment, and much more.
According to Jim Sydor, current APOMA President, "The goal is to run the workshop in different parts of the country every other year so as not conflict with OPTIFAB. Once the agenda is finalized we will post it on the APOMA website."
---
Photonics North
2 -4 June, 2008
Hilton Montreal Bonaventure
Conference
5 June, 2008
Executive Symposium on Photonics Commercialization
Canadian Photonics Fabircation Centre
Symposium
MSTI Nanotech 2008
1 - 5 June, 2008
Boston, Hynes Convention Center
1 - 5 June 2008
Conference
MD&M East
2 - 5 June, 2008
Jacob K. Javits Center
New York, New York
Conference
Optatec 2008
17 - 20 June, 2008
Frankfurt, Germany
Conference
OSA Annual Frontiers in Optics 2008
19 - 23 October, 2008
Rochester, NY
Riverside Convention Center
Photonics West
24 - 29 January, 2009
San Jose, California
Optifab
11 - 14 May, 2009
Rochester, NY

ITAR and EAR
Thursday, June 19th
8:00 - 11:00 AM
Lennox Technology Center
150 Lucius Gordon Drive
West Henrietta, NY 14586
Cost: $30
Continental breakfast will be provided
RRPC will host a 2 hour morning session with representatives from the FBI, CIA, and The Bureau of Immigration Customs Enforcement (BICE).
It is important that the person in your company responsible for Export Compliance attend this event. Please forward this information to that person!
There has been enormous interest among the membership concerning arms and immigration regulations. A number of companies, both large and small have invested a great deal in learning more about these regulations, particularly ITAR: International Traffic in Arms Regulations. Some have suggested that registration and implementation of ITAR requirements has actually helped increased their business from prime contractors.
In recent years, the U.S. Government has brought enforcement actions against major corporations for export control compliance violations that were committed by companies that they acquired years after the violations occurred. These enforcement actions have resulted in significant penalty settlements.
Acronyms like Export Administration Regulations (EAR), ITAR, and Bureau of Industry and Security (BIS) may have achieved levels of fear among contractors greater than that among willful law violators. Is this by design?
FBI & CIA representatives will present about counter-proliferation and potential WMD dual-use commodities. BICE will discuss immigration and employment issues.
CIA will also speak about what to look for during travel. The Department of Commerce and the State Department have been invited.
Annual Golf Tourrney
The 8th annual WNY Photonics Golf Tournament will be held on July 17th at Shadow Lake and Shadow Pines Golf Clubs in Penfield NY.
Last year's event raised $14,500 for a total thusfar of $43K to benefit the Golisano Children's Hospital at Strong.

Participation from WNY photonics companies, their suppliers and and friends, as well as companies from as far away as Opto Sigma in California made the event another rousing success. Ron and Diane Schulmerich are looking for volunteer committee members to help organize this year's event. The organization of the tourney has become more challenging each year with the increasing participation. They are in of a need of a little help from their friends!! We also want to get an early start on soliciting larger corporate sponsors this year.
Contact them at wnyoptics@rochester.rr.com or
585-663-7230 if you are interested in participating in the Optics Industry's largest networking event of the year.
SBIR
DoD SBIR 2008.2 solicitation is open for proposal submission
Proposals will be accepted until 6 a.m. EST June 18, 2008 (June 27th for DHS because of a computer server snafu). Six DoD components -- the Department of the Air Force, the Department of the Army, the Department of the Navy, the Office of Secretary of Defense (OSD), the Defense Advanced Research Projects Agency (DARPA), and the Defense Threat Reduction Agency (DTRA) -- have R&D topics in this solicitation under which Phase I proposals are sought. The Solicitation, which contains detailed information on the parameters of the SBIR program and how to submit a proposal, and Topics are available here . You may also search the topics by going here.
---
Lumetrics Wins NIH SBIR Phase I Award
SBIR Phase I Award Date: May 6, 2008
Award No. IIP-0810475
Proposal No. IIP-0810475
The project, under the direction of Filipp Ignatovich, is entitled: SBIR Phase I: Fast Two-Color Heterodyne Non-Contact Scanning System for Mapping Optical Parameters of Human Eye.
The project is aimed at developing a high speed and high sensitivity system for measuring optical dimensions of human eye, such as the total axial length, corneal thickness and the location and thickness of the crystalline lens, in a non-contact manner using infrared light, invisible to the eye. The task is accomplished by improving the existing technique of time domain low-coherence interferometry. For live patients, which in general cannot be immobilized for steady measurements, speed and sensitivity of the measurements are especially important to achieve high accuracy and precision.
The project is aimed at benefiting the large part of the population that suffers from cataract and other vision problems. The U.S. population of over 65 years old expected to increase to over 70 million in 2030. Therefore, there is a dramatic need for tools to treat the wave of eye diseases and problems inherent to such population. Information on the structure of the eye is required in eye surgeries, including those that deal with replacing the crystalline lenses affected by cataract. The proposed research will result in an array of critical tools aimed at mapping out the eye, for medical research and for treatment of the diseases.
---
Is SBIR Threatened?
In late April the U.S. House of Representatives approved Small Business Innovation Research (SBIR) reauthorization legislation, 368-43, The SBIR/STTR Reauthorization Act (H.R. 5819) whizzed through three committees and onto the House floor in the span of one week, after being introduced April 16 by House Committee on Small Business Chairwoman Nydia Velázquez and two co-sponsors.
With a looming Sept. 30, 2008 expiration date, agencies could stop funding new SBIR research and development if the program is not reauthorized soon. There is a pretty good summary of proposed changes to the program here.
According to the National Small Business Association (NSBA), "while the reauthorization of the program in the House is good news, the bad news is the final bill that was passed. H.R. 5819 is deeply flawed and frequently at odds with the best interests of America's small-business community. It creates a system of public subsidies for the venture capital industry, including large venture capital companies that should have no place in a small business program.
"Significantly, the bill removes critical large-business participation restrictions from the SBIR program, all but eliminating "small business" from the Small Business Innovation Research program. While Section 201 of H.R. 5819 would continue to prohibit larger venture capital (VC) firms from owning a controlling interest in an SBIR awardee business, it would allow two or more VC firms (syndicates) to own the entire firm. Such syndicates easily could assume de facto control over SBIR companies through joint ownership, control or operation agreements or third party control of multiple VCs.
By eliminating the U.S. Small Business Administration's affiliation rule, Section 201 of H.R. 5819 also would prohibit the SBA from classifying any VC company as a large business as long as the firm had fewer than 500 employees—no matter how many "small" businesses the VC firm controlled. This raises the specter of a competition for funding between actual small businesses and "small businesses" owned by a VC syndicate that controls 1,000 small companies, employees 100,000 people, and generates billions in revenue."
Dunn & Bradstreet has a negative take on the legislation, saying that it champions VC's at the expense of Small Business, here.
Another odd provision in the bill would allow companies to bypass the Phase I, "proof of concept" stage of SBIR and apply directly for Phase II awards. It would seem that without the transparent and juried competition required for Phase I awards, companies would be able to simply lobby agencies for the $2.2 million Phase II development awards, leaving the program vulnerable to influence-peddling and abuse.
The bill also triples the allowable award sizes for each phase of the program, from $100,000 to $300,000 for Phase I projects and from $750,000 to $2.2 million for Phase II projects. While NSBA supports increasing allowable award sizes, H.R. 5819 — as it was passed—did not contain a commensurate increase in the program's set aside. Although the original bill would have increased the SBIR set-aside from 2.5 percent of federal research and development to 3 percent, this increase was stripped from the bill by an amendment offered by Rep. Vernon Ehlers (R-Mich.). NSBA estimates indicate that tripling the award sizes but not increasing the overall set-aside likely would lead to a purging of more than half of the companies currently in SBIR.
SBIR Gateway, Insider Report has an interesting view of the situation here, and here.
According to NSBA, Ehlers did manage to solicit a pledge from Velázquez to support a NIST study of whether the bill disadvantages small firms and to work together to ensure that small firms are not underrepresented in agencies' distribution of SBIR awards. Concerns that small businesses might be underrepresented in a small-business program ought to serve as a clear indicator that something is wrong.
New Product Announcement
FluxData, Inc. introduces a new line of customizable multi-spectral 3-CCD cameras

FluxData, Inc. has announced the release of the FD-1665 series of 3-CCD cameras. The FD-1665 platform allows three CCD sensors fitted with customer specified optical filters to simultaneously capture images through a single lens.
The FD-1665 is offered in 1.4, 2 and 5 megapixel resolutions using Sony ICX-285, ICX-274, and ICX-625 CCDs, respectively. Users can select a pre-configured 3, 5, 7, or 9 channel camera or configure an application specific 3-CCD system with any combination of color and monochrome sensors and custom filters. Built upon a patented design, the FD-1665 allows the use of standard Nikon F-mount lenses, correcting the image at each sensor to precisely match alignment, focus, magnification and reduce chromatic aberration introduced by the prism beam splitter.

The FD-1665 is a flexible 3-CCD camera system that can be manufactured with any combination of narrow-band or broad-band filter coatings between 380-1000nm. This provides a performance advantage over existing RGB 3-CCD or 2-CCD RGB/NIR systems where spectral response is limited to predefined manufacturer configurations. The three separate Firewire outputs of the FD-1665 allow for high data throughput and independent control of exposure, gain and frame-rate for maintaining high signal-to-noise ratios from each sensor. The 3-CCDs can be simultaneously or sequentially triggered via software or hardware.
The versatile camera design supports a wide array of applications in various markets. These include fluorescence and in-vivo imaging for medical, biotechnology, analytical and drug discovery to narrow band imaging for spectroscopy, materials analysis and detection. The three optical paths of the FD-1665 can also be configured for purposes beyond simple spectral selectivity. For example, polarization at up to three orientation angles can be measured simultaneously; identical sensors can be used for high frame rate or asynchronous capture; or three exposure ranges can be captured simultaneously for highdynamic- range (HDR) imaging.
Pano Spiliotis, CEO of FluxData, Inc. states, "The FD-1665 will provide an important opportunity to OEM's, system integrators and end-users by giving them the ability to quickly configure a custom multispectral system with their own pre-defined spectral bands or filter configurations into a fully integrated system. The FD-1665 provides simultaneous, multi-channel imaging at video frame rates, a significant advantage over the sequential capture of filter-wheel and liquid-crystal based systems. Our unique optical-mechanical design and the incorporation of high quality filters allow FluxData to provide customizable multispectral imaging systems to the medical, spectroscopy, analytical, color, industrial and defense markets in a cost effective manner."
FluxData will work with customers to design a purpose-built configuration that meets their specific requirements. Standard configuration systems can be made to order for delivery in 4-6 weeks.
FluxData develops and manufactures analytical instrumentation for a wide range of industrial applications.For more information, visit www.fluxdata.com
Contact RRPC
How does one acquire the coveted RRPC Newsletter Cub Reporter Badge?
Contact us with industry news and be the first in your office to wear one (or hide it in your desk).
New York Photonics and the Rochester Regional Photonics Cluster are active and growing collaborative organizations. Efforts are under way on joint training events, workforce development, collaborative advertising opportunities, promoting the commercialization of I.P., and the development of our website to further facillitate business development.
Join us! There are advantages to working together, and we are interested in working with you. Send an email to us at membership@rrpc-ny.org.

To subscribe, to unsubscribe, to submit a news item or upcoming event, to suggest a feature or column, or to offer feedback, contact Tom Battley, at 585-329-4029.