Tech Days Conference in Rochester
U.S. Trade Takes a Stand on Rare Earths
RRPC Networking
Coopetition


CEO Series Continues
RRPC Pennwell Webinar Series
Conferences and Events
Contact RRPC

Wall Street Journal Commentary About Manufacturing Skills Crisis
Following 12 straight years of declines, U.S. manufacturers added 109,000 workers to their payrolls in 2010 and another 237,000 in 2011. And in January of this year, the number of manufacturing jobs increased by 50,000 Read more here...

RRPC Pennwell Webinar Series
Generate Substantial Lead Numbers and Support The Cluster At The Same Time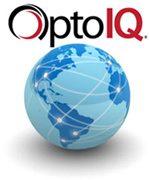 The RRPC is charged with creating global recognition for Rochester and its membercompanies. In response to our members' interest in exploring new, quantifiable ways to increase leads, the RRPC has partnered with Pennwell to create the RRPC Webinar Series.
Monthly webinars will be promoted by Pennwell across media outlets like Laser Focus World, OptoIQ, BioOptics World and its associated newsletters and promotional vehicles... the series has been going since January. The presenters and sponsors have been very happy with the results. How about you?
MCC High Tech Exploration Night

Monroe Community College will host High Tech Exploration Night at the Brighton Campus on Wednesday April 4, 2012. The event is a great opportunity to showcase your company in front of hundreds of MCC students and their families. The event will be held in the Warshof Conference Center, Monroe A & B, from 7:00 - 9:00 p.m. Read more...
Rochester Engineer: Live!
The Rochester Engineering Society is hosting a networking event for engineering professionals and students on March 21st. Two speakers will energize the event. Read more...
More Rare Earth News

U.S. Trade Representative Ron Kirk announced that the United States has requested consultations with the People's Republic of China at the World Trade Organization (WTO) concerning China's unfair export restraints on rare earths, as well as tungsten and molybdenum. Read More...
Focus on Sales. Optics CEO Meetings Continue
Are You Winning As Much As You Could Be?
The RRPC and Worldleaders continue their monthly series for CEO members that are interested in enabling their organizations to win more sales. Mark your calendars for the first Thursdays of the month. Our next meeting is April 5th 3:00 - 5:00 PM ... Read more

Coopetition Among New York Firms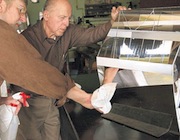 Cosmo Optics, Advanced Glass Industries, EMF and Corning collaborated on a project to help scientists study the smallest building blocks of matter and test the fundamental theories of physics. Read more...
RRPC Networking
Increasing Your Qualified Sales Leads
John Veckerelli and Michele Gleber of PLS Launch Solutions will host RRPC Networking at their offices at 252 Plymouth Ave South in Corn Hill on Thursday, April 12. The session will include a presentation about "Increasing Qualified Leads."... Read more

Events

SPIE Defense, Security & Sensing
23 - 27 April, 2012
Baltimore, Maryland, USA

CLEO 2012
6 -12 May, 2012
San Jose, California, USA

Optatec
22 - 25 May, 2012
Frankfurt, Germany

NASA Tech Days
31 July - 2 August, 2012
Rochester, NY USA


Optics & Photonics
12 - 16 August, 2012
San Diego, California, USA

Frontiers In Optics
14 - 18 October
Rochester, New York, USA
Save The Dates
12th Annual WNY Optics Golf Tournament: Thursday, July 19th
First Ever New York Photonics Hosted Golf Tournament & Winery Tour Extraveganza: September 14th
Contact RRPC
How does one acquire the coveted RRPC Newsletter Cub Reporter Badge?
Contact us with industry news and be the first in your office to wear one (or hide it in your desk). New York Photonics and the Rochester Regional Photonics Cluster are active and growing collaborative organizations. Efforts are under way on joint training events, workforce development, collaborative advertising opportunities, and the development of our website to further facillitate business development.

Join us! There are advantages to working together, and we are interested in working with you. Send an email to us at membership@rrpc-ny.org. To subscribe, to unsubscribe, to submit a news item or upcoming event, to suggest a feature or column, or to offer feedback, contact Tom Battley at 585.329.4029.

Not all posts from the RRPC blog make it into our newsletter. More news, essays and articles may be accessed here.

h
Copyright 2011, Rochester Regional Photonics Cluster, Inc.

New York Photonics and The Rochester Regional Photonics Cluster (RRPC) are not-for-profit organizations founded to promote and enhance the New York State photonics, optics and imaging industry by fostering the cooperation of business, academia and government.